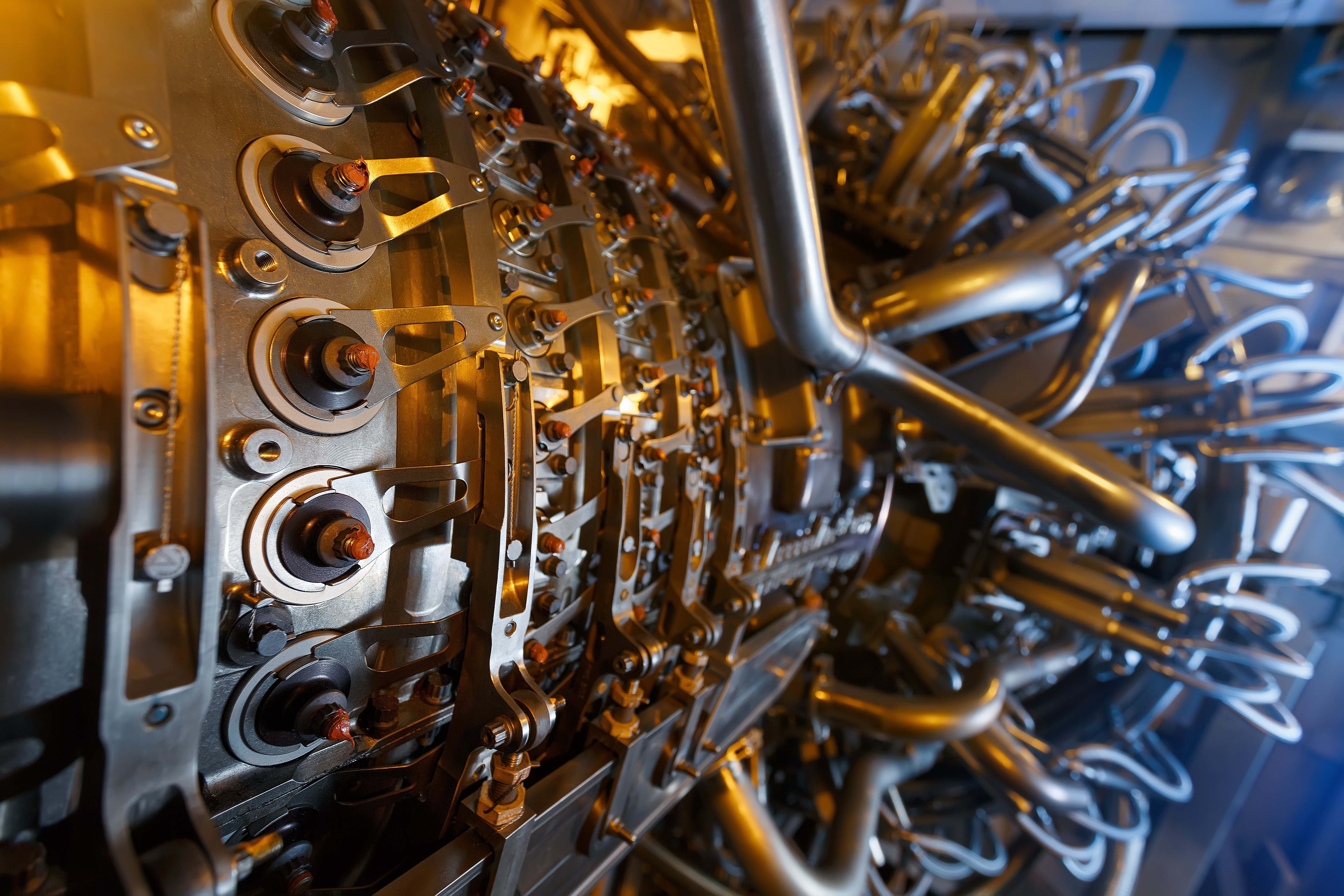 Power Generation Gas Turbines
Improving metering and positioning capabilities for gas turbines.
Reliability, Safety and Long Service Life Performance
Moog offers electric, hydraulic and hybrid precision positioning solutions for improved fuel economy, reduced emissions and broader operating ranges in Gas Turbines. Our technology is widely recognized by customers seeking reliability and high- performance for critical power generation applications. As a leading supplier of reliable, long life servo valves, Moog products are found on nearly every type of electrohydraulic servo actuator used in the power generation industry.
Moog Technology & Innovation
Moog technology is scalable from smaller industrial frame and aero-derivative style turbines to the latest Jumbo Class/ Large Frame models.  Our technology neutral approach allows us to use electrohydraulic or electromechanical power based on your preference, or we can propose the best solution for your application.
Moog innovation is a continuous process that begins with the original OEM through design, testing and integration.  Our significant global customer base benefits from our investments in improved materials and designs, extending overhaul cycles while improving reliability. We keep pace with advancements in turbine design, so that legacy equipment can meet the planned maintenance needs of today's turbine fleets. 
Applications include:
Inlet guide vanes
Stator vanes
Gas control flow valves
Gaseous and liquid fuel metering valves
Process controls
Combustion by-pass/bleed valve controls to fuel metering pumps